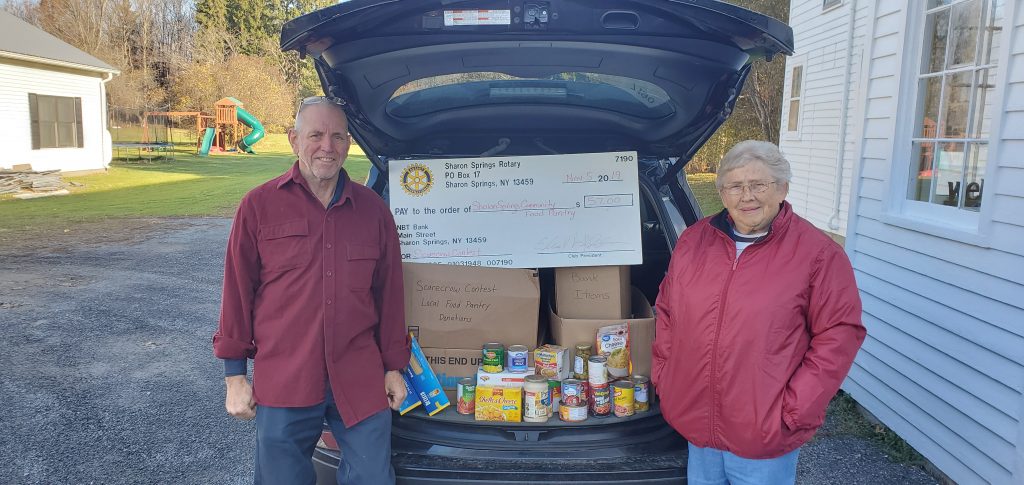 The local Sharon Springs Community Food Pantry is an important fixture in our small rural community. It is a cooperative partner with Sharon Springs Central School's 'Sharing is Caring' program that provides holiday meals for Easter, Thanksgiving and Christmas. The pantry, located a the Sharon Springs United Methodist Church is open and available to all residents anytime they have a need. The pantry is supported 100% by donation and volunteers.
Sharon Springs Rotary Club has been a long time partner of the Community Food Pantry. So when the Pantry Coordinator mentioned a need for some additional freezer space when the church's freezer was too small the club went to work at fundraising and was soon able to purchase a new chest freezer for the food pantry to be able to keep meats and frozen vegetables as an added offering to its patrons.
As the need grew, so did the pantry, and it wasn't long before the need for heavy duty shelving became a necessity. Fortunately Sharon Springs Rotary had a number of skilled craftsman and they went to work building sturdy shelves to support the heavy weight of canned good that is a mainstay of the pantry.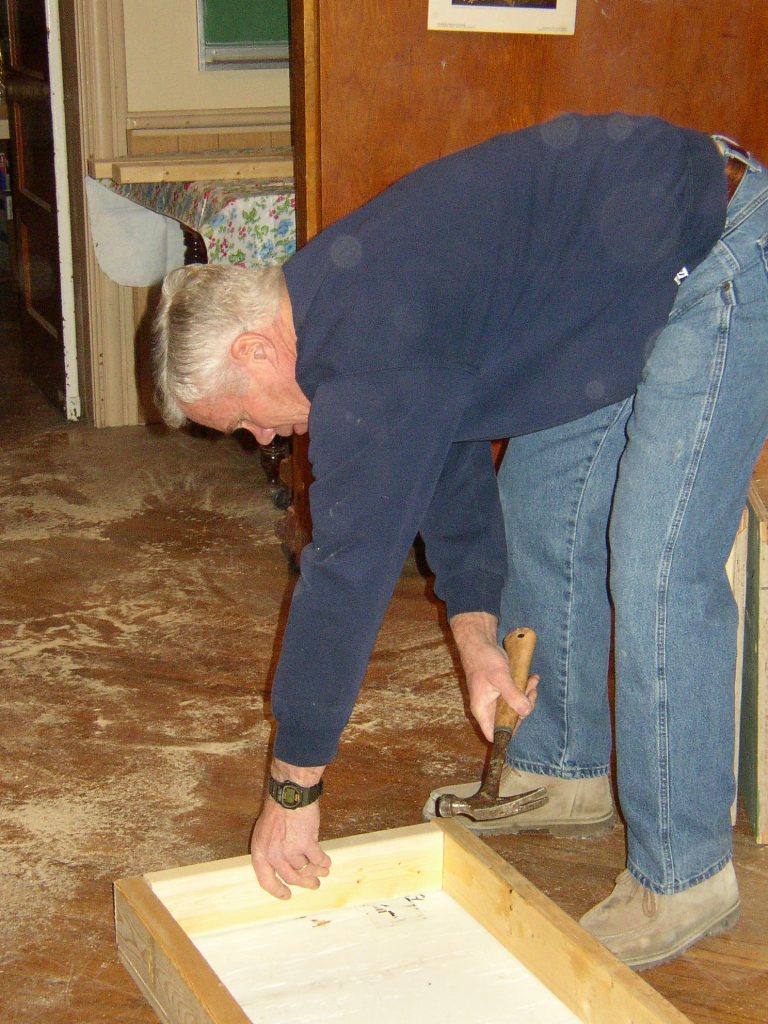 As needs arise and the pantry patrons increase, Rotary will continue to be a supportive partner of the local food pantry in continuing to care for its neighbors.